April 26, 2022
Posted by:

administrator

Category:

Blog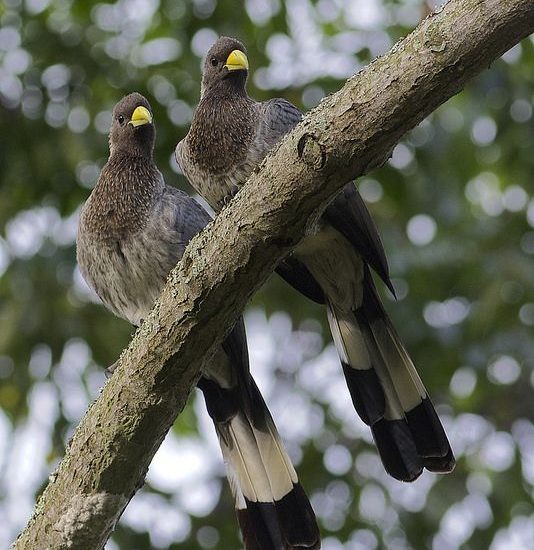 Uganda Safari – Uganda has proved to be a destination entrusted in satisfying the diverse interest of many tourists. The country has four regions and all are uniquely gifted with abundant attractions. These attractions range from the beautiful landscapes, cultures, wildlife to many more.
Gorilla trekking
As the number one activity is gorilla trekking. A visit to witness the endangered mountain gorillas of the pearl is truly an exceptional experience. Gorilla trekking in Uganda is done in two places that are Bwindi impenetrable and Mgahinga national parks. These national parks are located in the south western region of Uganda. On a trekking encounter, visitors have the chance to chance to personally interact with gorilla families. As a matter of fact, they get to see how these gentle species live in the forest, feeding, resting, mating and interacting with each other. It truly is an experience not to miss.
Notes;
Gorilla trekking takes places all year through.
Gorilla permits need to be booked well in advance.
Visitors are allowed only one hour with the gorillas after meeting them.
Only 8 people can visit one gorilla family per day.
Wildlife viewing
When we say wildlife, we mean; – lions, leopards, Elephants, Rhinos, buffaloes, antelopes, zebras, cheetahs, giraffes, hyenas, hippos, crocodile, tigers and birds. The list may go on to include unmentioned aquatic & semi-aquatic animals and reptiles. Gorillas are wild life but they are so special they stand alone.
Wild-life viewing in Uganda is one of the most loved activities by the tourists. It is done in the savannah (national) parks. These include; Queen Elizabeth, Lake Mburo, Murchison falls, Kidepo valley and Kibale Forest.
Viewing of wildlife is usually done on game-drives, nature-walks and boat rides. Besides the wild game, a Uganda safari in never complete without viewing primates' species. These include the chimpanzees, red tailed monkeys, olive baboons, vervet monkeys, blue monkeys' mangabey monkey, white and black Colobus monkeys, golden monkeys and many more.
All Savannah parks require an entry fee which we can organize. Where a ranger is required we will organize that however all our driver/guides are experienced to give clients the best of the best.
Cultural encounters
Cultural safaris in Uganda are a no miss, for those that love to immerse and get to know different tribes. Cultural encounters in Uganda avail a chance to experience the different way of life of the various cultures. Visits to local communities' exposure the indigenous people and how they take on life. Cultural encounters are done as a supplementary to the main activities/attractions in a given itinerary.
Some known cultural people to visit include the IK, Karamojong, Masai, Baganda and Batwa. The batwa are located in western Uganda – indigenous groups that were chased from the forests.
Kampala city tour
The site of the "city that never sleeps" is among the fun ventures of a Uganda safari. Kampala city can be explored by foot, a vehicle or use the Kampala sight-seeing bus. A must on this tour are the seven hills of the city. Specifically mentioned are; Namirembe hill, Kampala hill, Nakasero hill, Rubaga hill, old Kampala hill and Makerere hill.
Other attractions that are sighted in the city are historical buildings, roads, monuments, historical markets, palaces and other different cultural sites.
Mountaineering
This is for the daring and most adventurous tourists. Mountaineering is experienced on the slopes of the rugged mountains/Volcanoes of Uganda. Hiking through the slopes of the mountain, rewards a sight of the mountain peaks, and surrounding of the park.
These are the most popular places to hike; Rwenzori Mt. ranges, Sabyinyo Volcano , Mountain Elgon and muhavura Volcano.
Cruising
In Uganda this water activity is done on the different water bodies that are located in the different regions of the country. In particular, the said water bodies include Lake Victoria, River Nile, several waterfalls, Kazinga Channel and Lake Albert. These have favored various recreation activities and enjoyment to both locals and tourists.
Other Adventurous activities on water include; boat cruises, tubing, bungee jumping, water white rafting and kayaking. These have been a great preference for many that visit the areas near the water bodies.
Here are the national parks where water activities can be done – Murchison falls, Queen Elizabeth and Lake Mburo.
Birding
Birding in Uganda, as picked up as a tourist's activity over the areas. With different birding sites with over 1,066 different bird species. Birding in Uganda has picked interested for many. The major bird sites in Uganda include;
Mabamba wetland in Entebbe, a home to the rare shoe bill stock and the papyrus gonolek
Bigodi wetland sanctuary in fort portal is a place to visit to view the Great blue turaco among the other species that are found in the area\
Semiliki national park, the "true birders "haven holds the highest population of birds in Uganda. All these places worth a visit to engage in the birding activity for those that have interest.
Love Uganda safaris is open all year round. And also has access to all the national parks in Uganda, which means we can take you there.