September 5, 2023
Posted by:

Editor2

Category:

Blog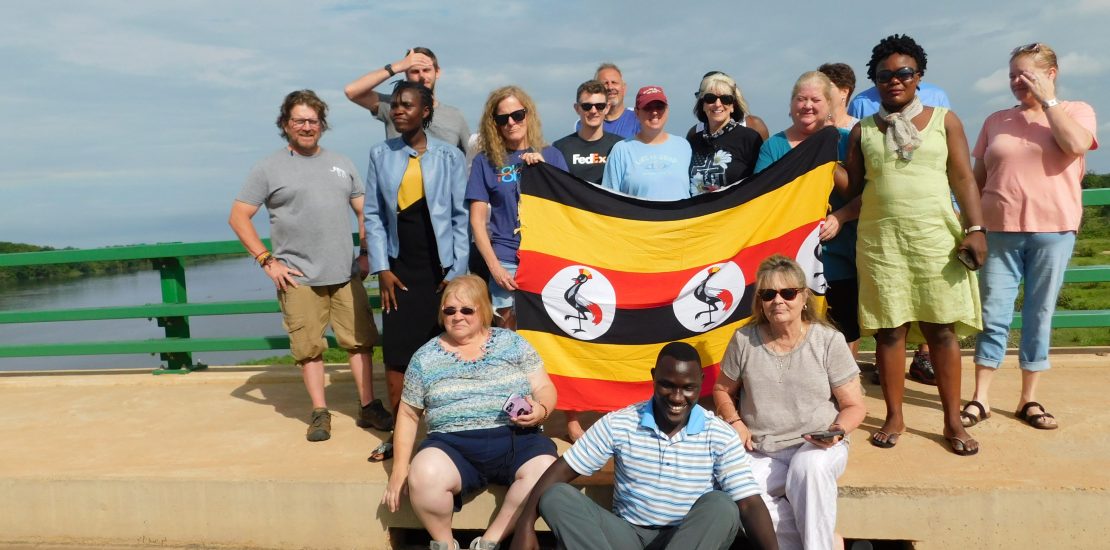 Tips to plan the best Safari to Uganda 2023 – 2024
Want to plan a Uganda Safari? This article is yours to read. As the saying goes, the best time to travel is now. The same applies to traveling to Uganda. However, where to travel would not have been the biggest problem but how to get there tends to be the real challenge. It is therefore important to get equipped with the necessary information about traveling to Uganda. Uganda is one of the best destinations the world has ever had.
Whether you plan a business trip or safari holiday, Uganda should be top of your list. What can we talk about Uganda and what can we not talk about? Mountain gorillas, Snow-capped Rwenzori Mountains, tree-climbing lions of Queen Elizabeth National Park. The world's strongest waterfalls – Murchison Falls or the world's longest river source – River Nile. When you visit Uganda, you confirm the words of Winston Churchill who described Uganda as "The Pearl of Africa" in his famous book – My African Journey. We cannot fail to talk about Uganda's tropical climate, the hospitality of natives, diverse cultures, and other amazing geographical features.
If you are planning a trip/safari to Uganda in the forthcoming months or years, proper planning is a key determinant of whether your trip will be the best one. Hence turning your moments into memories.
Step 1: Choose your destination
Travel and safaris to Uganda may start as beautiful things but end up as challenges when it comes to laying their plan. At times, we want to travel to places we watch in movies or Television shows. But we fail to recognize the fact that, having the best experience in a given destination needs a lot of investment in terms of money and time. However, this should not scare you off, you can be a good organizer as well. Talk to an expert Now and plan the best Uganda Safari.
Choosing the right destination rotates around what you want to see and do. Many travelers invest in research before making their way to destinations of their desires.
What to consider while choosing your next travel destination
Below we have organized for you some of the things you should keep at the back of your mind during the process of choosing your destination.
Check for the best time to visit the destination
Check whether the destination borders are open at the time that you intend to travel
Confirm beyond doubt that the destination you want to travel to offers the services or activities you intend to be participate in. for example be sure that there are mountain gorillas or tree climbing lions in Uganda.
Check whether the destination can be accessed by either land, air or water. Even when there is accessibility, lookout for how easy this destination can be accessed.
Check for the safety of travelers to the destination that you would like to visit. Safety is a priority for all human beings. There are destinations with internal insecurities and can be a problem during your safari. Checkout for their emergency response rates, how they deal with criminals, and if possible contact an embassy directly.
Note: While choosing a destination, it is important to know that there are destinations within a main destination for example, Queen Elizabeth national park and Lake Mburo national park are destinations within Uganda. Uganda can be safe when Lake Mburo national park is not safe for travelers. Check these destinations' social media platforms and see what they update time after time.
Step 2: Choose the duration of your trip / safari
All trips to Uganda are good but well planned trips to Uganda standout as the best trips. All this is subject to how many days, weeks or months one needs to spend in Uganda. Uganda trips are relatively cheap but the longer the duration, the more expensive they may turn out to be. It I therefore important to know how long you will be on your Uganda safari. Love Uganda Safaris has got an experience in organizing tailor-made safaris to Uganda. Spending many days does not mean that you are having the best experience. This is why you need an experienced tour operator like Love Uganda Safaris for the best experience in the shortest and affordable time possible.
Here are sample itineraries for you to plan a Uganda safari effectively.
What to consider while planning the duration of your trip / Safari to Uganda
What type of transport will you be using most during your Uganda Safari? If you are doing a fly-in Uganda safari, you are likely to have few days in Uganda. Unlike one doing a road trip safari. Fly-in Uganda safaris mean that you will use domestic chartered planes to fly from one destination to another for instance flights from Kajansi airstrip to Kisoro airstrip or Kihihi airstrip instead of driving from Kampala to Bwindi Impenetrable national park.
For trips that go beyond 5 days, it is important to leave a vacant day just in case. We have had travelers who fail to do some activities on their itineraries due to sickness or getting tired before the trip comes to an end. Uganda has both lowlands and highlands, not everybody can easily get used to such an environment. To be on a safer side, better leave a day vacant so that you can get an opportunity to do an activity that you might have missed the previous day. Usually, we advise our clients not to put any activities on days meant for their outbound flights. We do not like it when you miss a flight back home simply because you planned poorly.
Trips that involve interaction with nature may require longer durations compared to urban trips in Uganda. For example major attractions within Kampala city, Fort Portal, Mbarara or any other city can be explored in one day. This might not be the case with activities such as gorilla trekking or lion tracking. Interacting with nature requires more time since it is difficult to be programed. You can visit a museum for one hour but you cannot track lions for just one hour and seeing them may require another day. This is not to scare you off but rather to remind you that nature sets its own rules some of which are beyond human control.
Step 3: Choose a reliable safari/tour operator
After you have known your destination and the number of days you are likely to spend there, the next question is who is will guide you through this Pearl of Africa. One of Uganda's top sectors is the tourism sector meaning that the country has thousands of tour operators. Some of these tour operators in Uganda are domestic while others are not. The location might not be a big issue as long as the company is fully registered and offers authentic services.
How do you know that a tour operator in Uganda is reliable? – Tips on how to choose the best tour operator in Uganda.
We are in a chaotic world full of scammers, thieves and professional hackers, do not be a victim of the circumstance while planning your trip to Uganda. Below are some of the tips that can guide you while choosing the best and reliable tour operator in Uganda;
The tour operator should have an active and up to date website with relevant information.
The website should reflect the history of the company including the year of its establishment, its past performances, vision, motto and mission.
The operator should have reviews of Trip Advisor. This is a platform from where many companies around the world are evaluated basing on the feedback from previous customers. The higher the number of reviews on Trip Advisor, the better the performance and hence the more reliable the company is. The company does not have to have the highest number of reviews but something with 4+ reviews is reliable since the competition is always tight especially in the tourism sector.
The operator should have an online presence on social media platforms. Check for the operator's name on Facebook, Instagram, Twitter, Pinterest, LinkedIn, etc. It is here that you can get a hint of what the company has been doing in the past.
A reliable tour operator should have active contact numbers and an active Gmail address. This will help you keep in touch with their tour consultant while planning your trip. We all need immediate answers when it comes to travel questions.
After you have chosen which tour operator to deal with, it is now time to make an inquiry. There is no rocket science needed in making safari inquiries. For easy inquiries, Love Uganda Safaris has designed an inquiry form on its website. Fill the form and you will get response in the shortest time possible. Click here  for more insight.
Other than making an inquiry via the website, inquiries can be made through direct phone calls, through WhatsApp and other social media platforms. Generally making an inquiry means getting in touch with your tour operator.
Step 5: Plan daily activities with your tour operator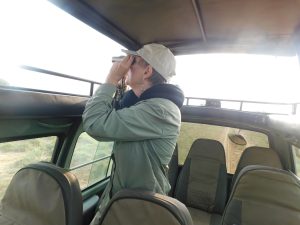 You are almost there, do not give up. Planning daily activities is somewhat part of making an inquiry. This is because on our inquiry form for example, you are required to indicate the activities that you are interested in.
This is the point where you need a professional tour consultant who will design your trip that is in line with your desires. Usually, as Love Uganda Safaris, we advise clients but do not decide for clients. You have the right to say yes or no to any activities on your safari. However, our goal is ensuring that you have the best Uganda safari / trip that will turn your moments into memories.
At this point you are sure of what you will do and when you will do it. Planning daily activities gives a chance of making early bookings for accommodation facilities, gorilla and chimpanzee trekking permits, to mention but a few. There is beauty in booking early because you will not be disappointed on the final day.
It is important to balance activities during your plan to avoid missing some and doing others twice. For example why do two game drives and miss a boat cruise. Find which destinations offer related or similar activities and do those that fit your budget. The truth is that Uganda is big when it comes to tourism activities and you cannot do them all in a single trip.
You should also make transfers during the day so that you enjoy sightings of lush vegetation, rolling hills and the savannah plains of this amazing cradle land – Uganda.
What are some of the major tourist activities in Uganda?
Gorilla trekking
Chimpanzee trekking
Lion tracking
Boat excursions
Bungee jumping
City tours
Horseback riding
Game drives (in the morning, afternoon, evening and night)
Kayaking
White water rafting
Birding
Guided nature walks
Cultural tours
Hiking
Mountaineering
Step 6: Book flights to the destination of your choice
After you have confirmed the activities that you will do during your Uganda safari, you are now in position of booking a flight to Uganda.
To avoid any inconveniences, we suggest that you book your flight in advance since prices are subject to fluctuation. This will guarantee you safe travel and an amazing experience as you visit the Pearl of Africa – Uganda.
It is important to book with companies that do refund tickets incase so that you do not incur losses in the event that you canceled the flight. Use credit cards that give frequent flyer miles and points on every rupee spent on booking flights and hotels to earn great rewards and cash-backs.
Step 7: Pack all the essentials for your safari / trip
At this stage, you are just a few days to Uganda, the destination you have been dreaming about. What to pack depends on where you are going (destination) and what you want to do there (activities).
Click here  for more insight on what to pack for a Uganda safari Plan the best safari to Uganda with Love Uganda Safaris Now.
Remember you are not here to stay and what you pack has a great impact on how you travel. This is why we recommend that you pack only that you cannot leave behind. Some items like water bottle, sun glasses, hiking shoes, drinks, etc. can be bought in Uganda at a relatively cheaper price.
Avoid these mistakes during your trip / safari plan to Uganda
Do what you can afford financially
Do not create an overambitious itinerary
Do not miss to inform your doctor about your trip
Do not forget to inform your bank about your trip
Avoid unnecessary expenditures before and during your trip for example buying foods and clothes you never planned for
Do not forget to consider changes in time zones during your trip
Do not carry a lot of valuables on you. Why should you travel with your land tittle?
Ensure to carry the correct visa
Have a medical insurance for your trip
Read your itinerary at least 3 times before signing it or making transactions
Do not leave your belongings in your safari vehicle
Check the weather forecast before you depart
Frequently Asked Questions (FAQs) about visiting Uganda?
Is Uganda worth visiting?
Yes, Uganda is one of the safe countries and a reliable destination for tourists from all corners of the world. Her climate, weather, physical features, cities, national parks and the people are worth every traveler's attention.
Do tourists get discounts when traveling to Uganda?
Discounts are not a guarantee, but rather depend on the tour operator, the activities and the reason for your travel to Uganda.  Read more about Uganda Discount packages. 
How many days should I spend in Uganda?
Uganda cannot be explored all in just one trip but having a 10 days plus safari is a remarkable experience. This is when you are sure that you will visit at least 4 of Uganda's major destinations such as national parks and the Source of the Nile – the world's longest river.
Is Uganda tourist friendly?
Right from the locals, the destinations and the activities offered, one would be right if they said that Uganda is tourist friendly. There are no major and common cases where tourists have been kidnaped or mistreated during their safaris to Uganda.
Is kissing allowed in Uganda?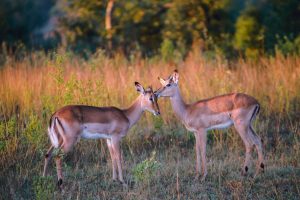 Majority of the cultures in Uganda consider kissing as a sacred act of love and romance which should be reserved only for couples. Once a child below the age of 18 is caught kissing they will be perceived as immoral. Even when adults kiss in public, they can easily be regarded as negligent and individuals of moral decadence. These beliefs are less common in urban areas and do not get surprised if you found people kissing in night clubs or bars. This is because majority of urban dwellers consider themselves to have been exposed to the outside world and hence pay no heed to such acts.
Which is the most beautiful town in Uganda?
Beauty lies in the eyes of the beholder, like the common saying goes. It is therefore difficult to judge that this city is more beautiful than the other. However, due to its closeness to major tourist attractions Fort Portal city was crowned Uganda's tourism city.
Conclusion
In a nutshell therefore, having equipped you with all the steps to plan a trip / safari to Uganda, we believe that you will not make unnecessary mistakes. For those that have ever been here or plan a safari to Uganda or any other safari destination, your ideas are welcome. And those that plan safaris to Uganda for the first time, we believe that this article can be a good starting point. By the way, these tips can be used for travelers going to other parts of the world. In other words, they are not restricted to Uganda. We can't wait to see you soon. Plan your Uganda safari with an expert here.