May 26, 2021
Posted by:

administrator

Category:

Blog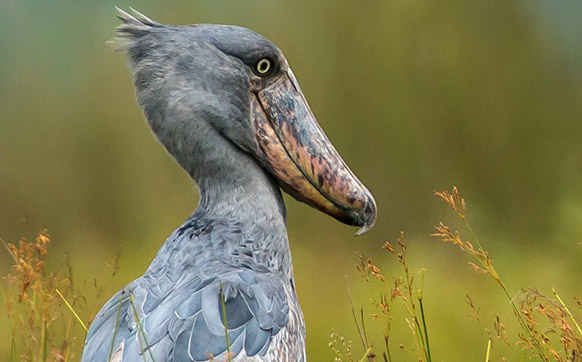 BIRDING SAFARIS IN UGANDA
Safaris in Uganda have marked as one of most exceptional experiences for most travelers. With a wide range of safaris that include gorilla safaris, wildlife safaris, adventures and hiking safaris, Uganda has proved to be a major birding destination, most sought of by many tourists.
Birding safaris in the pearl of Africa, offer a lifetime adventure. With various beautiful bird species and intriguing birding destinations, birding safaris are best done in the Pearl.
A sight of the colorful bird species, together with the echoing sounds and songs of the birds, give a fulfilling birding experience. Uganda is a home to over 1060 different bird species that can be experienced on a Uganda tour.
For some tourists, birding is the major highlight on their entire safari. While for some it is a complimentary  activity to enhance their travel Journey. Birding safaris are available in all the two seasons of Uganda, that is the wet and dry season
Birding safaris can take up for short safari days, to long circuit days, depending  on the preference and  available time of the tourists.
With the numerous bird species that are over 1000 , these can be sighted in  of rivers, swamps, game reserves, lake shores and in different national parks.
Birding sites in Uganda
For a birding safari in Uganda, there is a variety of Birding sites to choose from. Depending on the wholesome interest of tourists on a safari, birding can be done within a one day birding tour, around the different bird locations.
Semiliki national park, "the true birders haven" as referred by many is among the top birding sites to be explored while on a visit to Uganda. This national park holds 40 % of Uganda's total bird population in its premises.  Semiliki national park has over 400 unique bird species, where some of include 9 hornbills and 216 true forests bird species which are 66% of the total countries number.
This park is unique with sights of the Sassi-olive greenbul, Lyre-tailed honey guide and Oberlander's ground thrush  with  other bird species  that include Maxwell's Black-winged starling, long –tailed hawk, Congo serpent Eagle, red –billed helmet, Nkulenge rail, Ituri Batis, Black  Dwarf Hornbill,  Yellow throated cuckoo,  Piping hornbill, African piculet,  White throated Blue swallow and Congo serpent Eagle. Besides birds as a major attraction in Semiliki national park, a sight of the Sempaya hot springs, beautiful wildlife and amazing green landscapes enhance the whole birding adventure in the park.
The Bigodi wetland sanctuary located near kibale national park is a birder's paradise with over 138 different bird species. This wetland consists of a swamp area that is home to more bird species that are over 200.
The Bigodi wetland is famously known as a home to the great blue turaco, significant  turaco specie. Besides the various bird species, the wetland is  home to 8 primate species that include olive baboons, vervet monkeys, red tailed monkey, grey checked mangabey, L'hoest monkey's Blue monkey, black and white and white Colobus monkeys. A view of these primates are other attractions in the Bigodi wetland sanctuary, truly enhance the whole birding experience.
The Mabamba wetland bay is one of the top birding sights in Uganda. For those with limited time to carry out the birding activity, Mabamba wetland bay is the best option as its nearest to the city Centre around Entebbe town. This wetland is a home to the rare shoe bill stork, one of the most sought of bird species by many birders.
The mouth shape in a "shoe shape" and rare size of the shoe bill stork picks interest for most birders that visit the swamp. Other birds sighted in Mabamba swamp include; Cattle, Egret, Common Greenshank, Saco Heron, Common waxbill, carruthers Cisticola, Brown Snake –Eagle, common stonechat, common Sandpiper, comrants, Eastern Grey plantain Eater, Double toothed Barbet, Crowned hornbill, Blue-headed coucal , common Bulbul, African  pigmy Goose, Angola Swallows, Ashy Flycatcher, African hoopoe, Black-headed heron, African marsh harrier and many more.
Forest reserves are another home in the pearl, where birding safaris take place.  These are well endowed with variety of beautiful flora and fauna that consists of birds.
Forest reserves ideal for bird watching in Uganda include Echuya forest reserve, kyambura wildlife reserve, Mabira forest reserve, Budongo forest reserve, Ajai wildlife reserve, Mount kei forest reserve, mount Moroto forest reserve, kitomi forest reserve and Bugoma forest reserve. These hold a huge number of bird species that are enjoyed by most bird lovers.
National parks around the different regions of Uganda, habitant beautiful bird species  and for some areas; they are occupied by endemic bird species. Visiting national parks of Queen  Elizabeth national park, Kidepo valley national park, Murchison falls national park, and Semiliki national park, all avail a chance to sight the bird life in the parks,  together with a view of the various wildlife on a Uganda safari.
Before encountering a birding safari, bird watchers are ought to be prepared and get ready for the activity.  With the great fact that birding in Uganda is throughout the year, this makes the preparation for the activity less hasty.
Necessary equipment on a birding safari include, a field guide, Binoculars, spotting scope, cameras, Brimmed hat, check list and appropriate clothing gears.
With the numerous birding sites and vast bird species located in the Uganda, Uganda is the ideal place for all travelers interested in birding safaris.