August 7, 2021
Posted by:

administrator

Category:

Blog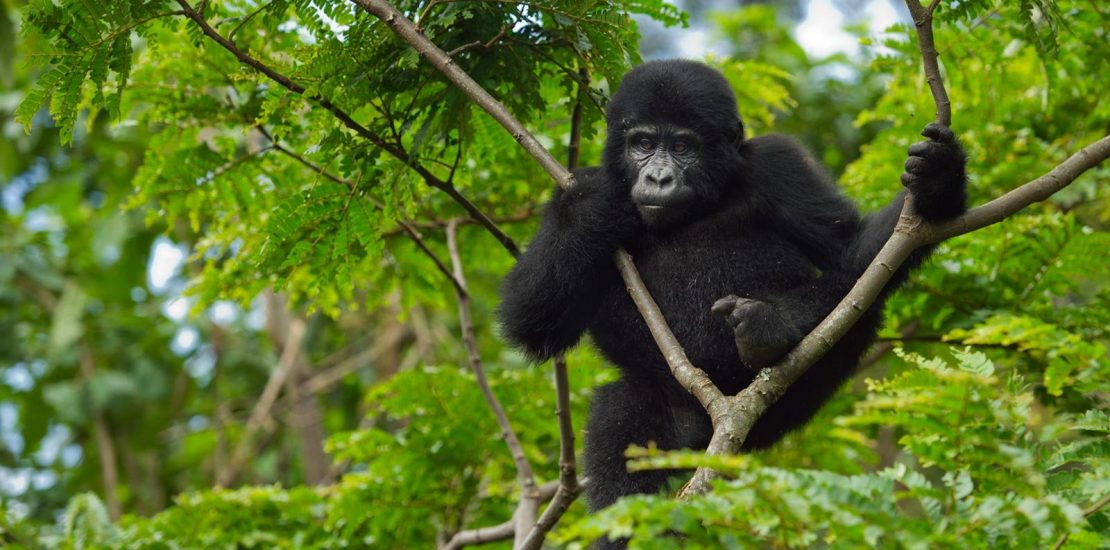 GORILLA  TREKKING TOURS
Uganda is a land locked country found in the eastern region of Africa. It is bordered by Kenya, Tanzania, Sudan, Rwanda and Democratic republic of Congo. Uganda is true beauty; gifted with good weather, beautiful-landscapes and mostly rich wildlife found in it's 10national parks. It is known for gorilla tours. No wonder it's referred to as the pearl of Africa.
Mountain Gorillas have emerged as the highest ranked product that the pearl can give to its tourists.
Gorillas are the world's largest primate species. They are also greatly endangered due a number of threats on their life and habitat. There are two subspecies of gorillas found in the world. these are; western gorillas with the cross river gorilla and western lowland gorillas as it sub species then the eastern gorillas with the mountain gorillas and eastern lowland gorillas which are found in east Africa, particularly Uganda, Rwanda and D.R.C.
Uganda mainly possesses the mountain gorillas sub-specie to the eastern-gorillas. These gorillas live in Uganda's ever green national parks; Bwindi impenetrable forest national park and Mgahinga national park. These parks are located in the south-west region of Uganda bordering districts of Kisoro, Kanungu and Rukungiri among others.
Where To Find Gorillas in Uganda
A number of gorilla tours a made to these national parks in view of the beautiful gorilla species. Bwindi impenetrable national park and Mgahinga national park each have habituated gorilla families for visitation.
Bwindi impenetrable national park has the highest gorilla tours due to the existence of many friendly gorilla families.  This park has four sectors; Buhoma, Rushaga, Ruhija and Nkuringo. These sectors accommodate 600 individual mountain gorillas – more than half the entire mountain gorilla population.
Mgahinga national park, the smallest park in Uganda has one habituated gorilla family called Nyakagezi family. This mountain gorilla family has nine-members and the numbers keep going up.
Gorilla tours in Uganda are usually favorable in the dry seasons. This is because the forest trails are dry making is easy to trek through the trails.
Before encountering the gorillas, a permit should be secured In Kampala at Uganda Wildlife authority offices. The permits are on high demand and are sold on first come first served basis. Each permit booked is valid for only one trek in the preferred national park and it cannot be shared.
On each gorilla trekking permit costs $600 dollars and $1,500 for gorilla habituation.
Other Activities
Besides the gorilla tours in the visited gorilla national parks there are still a number of attractions and activities to be offered to the tourist that include different fauna and flora in both that national parks not forgetting the golden monkeys in Mgahinga and the Batwa community Bwindi impenetrable national park.
A gorilla tour is truly an encounter that each tourist must experience on their safari. For a fulfilling trip add Murchison Falls, Kidepo Valley and Kibale Forest onto your itinerary. We are here to help you with that.