May 3, 2022
Posted by:

administrator

Categories:

Best Safaris, Birding Excursions, Murchison Falls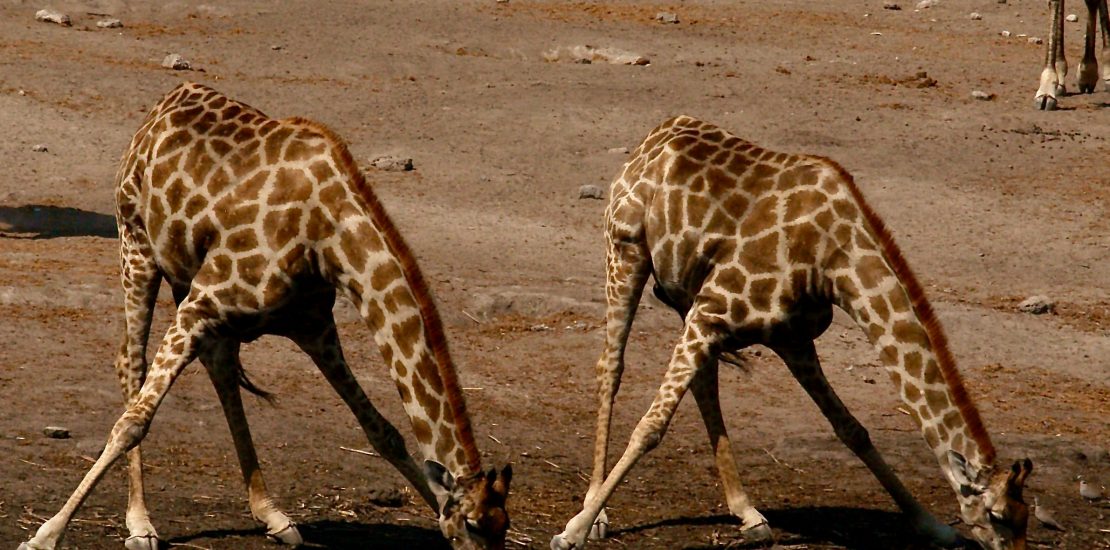 Uganda is called the pearl of Africa because it's a destination ripe with adventure. A single itinerary can turn out to be the best safari ever. It's like ticking off the entire bucket list with/in just one trip. Here's a brief of what can be done in just Ten Days.
A day in lake Mburo National Park
Lake Mburo is Uganda's smallest national park. It is also the closest National Park to Entebbe International airport. It is a close 4h drive from Entebbe/Kampala on a day without traffic. The park is known to have a collection of 14 lakes in total with Lake Mburo as the main attraction. A safari day here is enough – yielding to abundant wildlife sightings. Some animals to see include Zebra (main), Giraffes, Warthogs, Crocs, Hippos, eland, impala, Defassa waterbuck, Topi and even Leopard. In July 2015, 15 Giraffes were translocated and re-introduced in the park from Murchison Falls NP. As of today, they have multiplied to a little over 37 individuals. With all the conservation efforts going on, we hope the numbers will go up in a short period.
Three Days in the gorilla highlands
Meeting the endangered Silverback; Mountain Gorillas are by far the most popular animals Uganda has ever had. Visitors flock the country just to see the gentle giants in their natural habitat. Gorillas are found in the greater Virunga Conservation area that includes Uganda, Rwanda and D.R. Congo. Uganda boasts of sheltering more than half the mountain gorilla population, which now stands at 1,063 individuals. Gorillas can be trekked in Mgahinga NP and Bwindi Impenetrable Forest. It's a full day's activity and yes, it is a highlight of any trip to Uganda.

Since the gorilla permit is $700 each, some may opt to take part in other numerous activities to take part in. these include
Volcano climbing (9 extinct volcanoes)
Batwa pygmy visit
Garama cave visit
Waterfall Trails
Community Visits (includes schools & hospital's)
Golden Monkey trek
A day or Two in Ishasha sector
Queen Elizabeth National park is known as a medley of wonders for a good reason. One of the reasons to visit this park, are the tree-climbing lions. Did you also know there are not many places where lions climb trees? The most popular are Our very own Queen Elizabeth and Lake Manyara in Tanzania.
It is not branded what time exactly the lions climb but there are various motives presumed to cause this kind of behavior. Some include disturbing-flies and bugs on ground, roasting heat & need to cool off. It is believed that climbing up, increases the chances of enjoying the cool breeze as well as paying no mind to the bugs on ground.
Two Days in Kibale Forest National Park
Welcome to the primate capital of the world! Kibale Forest offers the best safari of chimp trekking in the entire world. The forest is home to a healthy population of chimps. It is known to have 1,450 chimpanzees living within it. Now you know why it's the primate capital. For this reason, one can either do a regular chimpanzee trek or a habituation experience. A habituation experience is one where chimpanzees are visited to make them accustomed to human presence before open visitations from visitors. Chimpanzees are our closest relative, and a chance to meet them cannot be missed for anything. On this 10-Days Gorillas & Chimps Tour, this experience is a must do!
Two days in Murchison Falls NP
If we told you Murchison Falls is the world's fiercest falls, would you believe it? Well now you know! Murchison Falls Park is Uganda's biggest reserved area offering visitors an assortment of experiences. At present, one can do game drives, chimpanzee trekking, hikes, game walks, boat cruises and fishing excursions. All these are available to choose from.
Exploring Murchison falls NP can be done in two days although an extension is required should one choose to do all activities.
A Day in Sipi falls – Mt. Elgon Area
Anybody that claims to love nature must visit Sipi Falls. We've heard it said several times, and we quote it now; Sipi falls is the most romantic falls in Uganda.  A day's hike to the 3 falls bordering Kenya and Uganda is satisfying.
Love Uganda Safaris organizes best safari experiences.  Our years of experience and knowledge guarantees a life time experience one can always remember. Additionally, we guarantee Safety, efficiency and reliability while delivering our services.