September 11, 2021
Posted by:

administrator

Category:

Blog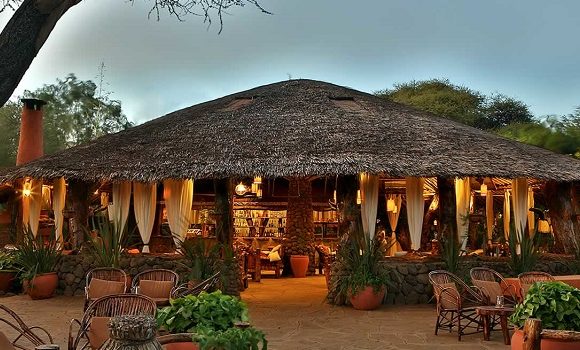 Queen Elizabeth National park is found in the western part of Uganda lying on the great African western rift valley floor between Lakes Gorge and Albert with the Kazinga Channel crossing through its 700 sq. mile land area. The park was established in 1952 as Kazinga national park but renamed to commemorate the Queen of England (Queen Elizabeth II) in 1954 following her visit.
One can enjoy can comprehensive experience in this splendid park with diverse habitats, including grassland, savannah, forests, wetlands, and lakes. The experience provides the setting of an extensive range of large mammals, primates, birds, and butterflies.
The park's vegetation is a variety of flora and fauna but consists of small trees' primary thickets, including acacias and evergreens. The park, however, has five levels of vegetation; bushy grassland, Acacia woodland, Lakeshore or swamp vegetation, and forest grassland.
The park is home to more than 600 bird species which is the 6th highest diversity in the world and the highest in Africa making it a perfect destination for Uganda Birding Safaris. Notable species include; Hooded Vulture, Martial Eagle, Grey Kestrel, African Wattled Plover, Black-bellied Bustard, Black-lored Babbler, White-tailed Lark, Pink-backed Pelican, Black-crowned Tchagra, Slender-tailed Nightjar, Blue-napped Mouse bird, Papyrus Canary, Pygmy Kingfisher, Scarlet-chested Sunbird, the lesser and greater Flamingo and many more. In addition to the 10 primate species like chimpanzees and 95 mammals including big game.
The park's grasslands harbor impressive wildlife species such as chimpanzees, leopards, lions, elephants, hippopotamuses, water buffaloes, waterbuck, Uganda kob, warthog, hyena, giant forest hog, and several types of antelopes, such as duiker, bushbuck, and reedbuck. Rhinos, giraffe and Zebra are absent in the park.
Queen Elizabeth national park is flecked with a number of accommodation facilities ranging from budget facilities to the luxury lodges that offer a tourist with a lifetime experience while on a safari in the park. The budget accommodation facilities in Queen Elizabeth national park have basic services and facilities that suit a budget traveller and these include;
Kazinga channel view resort.it is positioned in Katunguru on the main land overseeing the Kazinga channel.it has a number of rooms ranging from single rooms, double rooms, twins and bandas.al the cottages of the resort are self-contained. The resort has a restaurant, bar, camping ground and a reception area. to offer a tourist the best experience while on a safari in the park.
Simba safari camp. The camp presents an impressive view of Lake George, the rolling savannah and the Kikorongo Lake. Accommodation at the camp is presented in a range of seventy bed arranged as family cottages, twin rooms, and dormitories.
The rooms at samba camp are self-contained with flush toilets and running water, mosquito nets, private veranda, scholar heated warm water,2 triple room and 9 twin rooms. The family cottages have 2 bedrooms, living room with an extra bed, spacious veranda, and can be occupied by 5 people. There are 3 dormitory rooms involving 3, 5 and 10 double decker's, a mosquito net is provided on each decker, and the dormitory has shared wash rooms and flush toilets. The camp site has a camping ground and all facilities are shared. Samba safari campe site has a restaurant, bar, lodge, TV with DSTV, and WI-FI in it public places.
Pumba safari cottages this is located in Kyambura on the eastern boundary of the park facing the rolling savannah, the rift valley and Rwenzori Mountains. The cottages are built from local materials with impressive wood and grass thatch blending perfectly in the ecosystem. The accommodation in Pumba safari cottages is provided in 3 cottages all facing the park through their windows. Each cottage contains 2 cozy beds along with an en suite bathroom and shower. The solar water heats generates warm water.
Pumba safari cottages feature a restaurant on top of the reception area and the raised location offers magical views of the surrounding savannah.it also has a Wi-Fi connection and the bar section.
Mweya hostels and camp. This establishment is located in Mweya peninsular. The hostel was formerly known as the Mweya institute of Ecology,the Mweya hostel is close to the lush Mweya safari lodge where the guests can always visit to utilize the endless facilities including the swimming pool overlooking the kazinga channel. The accommodation at the hostel is presented in non-self-contained rooms inform of single rooms and double rooms. Mweya hostel has a kitchen, living room, restaurant and canteen.
Other budget facilities in Queen Elizabeth national park include Tembo safari lodge, @ The river Ishasha, Kaseyi Lake retreat lodge and campsite, wild tracks over land camp, the Elephant home, Njovu park lodge, Ishasha wilderness camp, the Elephant, Engiri game lodge and campsite.
Mid-range accommodation facilities in Queen Elizabeth national park offer standard facilities and services to tourists. There are various mid-range accommodation facilities including,
Bush lodge. The accommodation facilities in bush lodge are divided into; Non self-contained tents at bush lodge which are presented in 10 non self-contained tents equipped with cozy beds, power outlet for charging batteries, bedside table. All tents are placed under a grass thatched roof with a private terrace and some welcome shade. Linen, beddings and towels are provided.
The self-contained ten tents in Bush lodge are 2 and are placed at a distance from the lodge. They are good for family stay since an extra tent can be perched on the neighboring platform.
Bandas. There are 12 self –contained units raised on a wooden platform. They are made from a from fine combination of canva and local material. They are equipped with huge mosquito netted windows that allow a 180 degree view of the park. The rooms contain an eco-toilet and an outside shower where 2 shower heads allow couples to shower together.
Bush lodge has a restaurant, lodge, bar, campfire ground and an adequate parking place all available to create a fun and memorable safari experience in the park.
Marafiki  Safari Lodge. This is positioned on the boundary of Queen Elizabeth national park overlooking the Rwenzori Mountains and the distant shores of lake George. The lodge is designed using local material and put together by local experts with wooden floors and canva walls.
The accommodation in Marafiki Safari lodge is inform of 4 cabins that carry a capacity of 16 people and 3 luxury safari tents. Marafiki safari lodge has self-contained rooms with open air showers, campfire ground, restaurant and a bar.
Enganzi Game lodge. It is located on the Kichwamba escarpment and its built using local materials featuring African tradition that allows the lodge to blend with the surrounding eco systems.it overlooks the rolling flats of the great Albertine rift with distant views of the Rwenzori Mountains. The south eastern boundary of the park can be used as a starting point to explore the park including game drives in the savannah, boat cruise on the Kazinga channel, chimpanzee trekking in Kyambura gorge and katwe explosion crater tours.
The accommodation is presented in form of 5 cottages with single, twin and double beds along with provision for the third bed to carter for  various groups of travellers. The lodge has a main building with a restaurant and bar lodge, WI-FI internet connection in its public places.
Luxury accommodation facilities include, Kyambura game lodge.it is located on the eastern extension of Queen Elizabeth national park overlooking the savannah stretches of queen Elizabeth and the deep valleys with the views of the Rwenzori mountains. the lodge is crafted with eco- friendly materials.
The accommodation is presented in form of grass thatched, spacious, self-contained canvas. They contain bath tubs and showers overlooking the park. They also have hot and cold running water, 220V electricity and an exclusive wooden balcony overlooking the park.
Kyambura game lodge has a swimming pool, camp fire ground, restaurant lodge, bar, modern kitchen with capacity to prepare local and international cuisine and an evening traditional performance of   the Banyaruguru tribe.
Kyambura Gorge Lodge.it is positioned in Kyambura side to the east of Queen Elizabeth national park.it was initially a coffee processing plant and presents an ideal ground for chimpanzee trekking in Kyambura gorge. The accommodation in the lodge is presented inform of private bandas which consist of 8 bandas (3 doubles and 5 twins.)
The room facilities of the bandas are an en suite bath room, hot and cold running water, mosquito nets, 240V lighting, a private balcony which was privately named after the Kyambura chimpanzees. The lodge has WI-FI conections, restaurant bar and lodge.
Other luxury accommodation facilities include the jacana safari lodge, Ishasha wilderness camp, hippo safari lodge, Mweya safari lodge (first luxury accommodation establishment in the park), Ishasha wilderness camp, king fisher lodge.
With all the accommodation facilities in queen Elizabeth national park that carter for all sorts of tourist that is budget tourists, midrange tourists and luxury tourists, ones safari trip in queen Elizabeth national park is made more fun and memorable.