June 15, 2021
Posted by:

administrator

Category:

Blog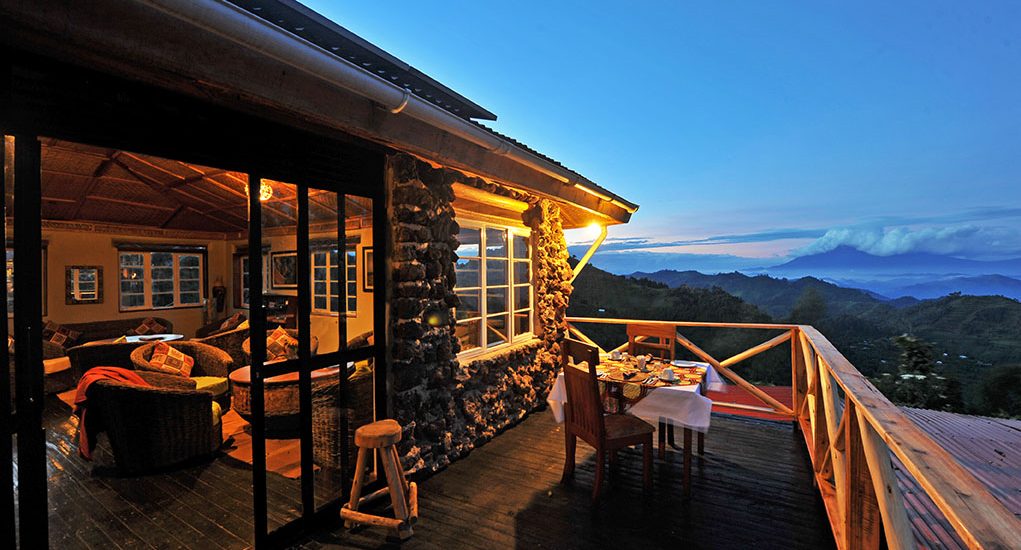 ACCOMMODATION IN NKURINGO SECTOR
Nkuringo sector is among the four sectors that make up Bwindi impenetrable national park. Most travelers visit this sector to view the endangered mountain gorillas. Travelers with arranged sleep over's at the sector don't have to worry where to stay after the great sector navigation. There a number of accommodation facilities in Nkuringo sector for hire.
With the given fact, that the sector is located far most from Kampala. Taking about a 12 hours' drive to reach the sector using the kabale Kisoro highway. The long tiresome distance of approximately 540km from the capital creating a demand to sleep at and near  the sector.
For travelers' cannot make a return journey back to Kampala on the same day of arriving a the sector after participating in all activities at  Nkuringo gorilla sector.
There are a  number of different accommodation types offered at Nkuringo sector. From lodges, hotels and campsites all picked on interest by the travelers and budget.
This southern sector of Bwindi impenetrable national park is among the most preferred places to stay in. With the most interesting gorilla group of Nkuringo gorilla family, the sector is a wonder to spend quality time in.
The accommodation housing in Nkuringo sector of Bwindi is divided according to the price as follows.
Luxury
Luxury hotels and facilities provide luxury accommodation and services to its guest. In Nkuringo is only one luxury facility, which is Nkuringo gorilla lodge.
Nkuringo Bwindi gorilla lodge
Thatched in the hilltops of Bwindi impenetrable national park is Nkuringo Bwindi lodge. This well-structured lodge is located in the jungles of Bwindi, elevated at 7000ft with  rewarding views of the Virunga ranges; mountain Nyiragongo and Mountain Nyamuragira.  This lodge is composed of 6 cottages, family villas and 12 rooms in 9 residents. All rooms at the lodge are well equipped with
Lodge facilities
Electrical outlets
Secure key lock
Complimentary tea/ coffee
Main lodge area/ dining
Laundry services
Pure Cotton Linen
In –room fireplace
Internet Wi-Fi
Night dressing rooms
Cold/hot shower
Hair Dryer
En suite bathroom
Services available at Nkuringo Bwindi gorilla lodge
Room service
Travel desk
Transfer services
Chauffer services
Gorilla permit processing
Babysitting services
Airport shuttle transfers
Activities onsite
Batwa cultural dances
Story telling evenings
Guided walks through
Natural history tours
Massage
Garden tours
Fine dining
Bird watching
Activities offsite
Extension wildlife safaris
Guided walks
Natural history
volcanoes mountain
Hiking around Bwindi
General sight seeing
Guided cycling
Community cultural tours
Canoeing
Birding watching
Gorilla trekking
MIDARANGE
For the mid-range option this is for the travelers with moderate income. Nkuringo sectors has a view options for accommodation but can share with the neighboring Ruhsaga sector with accommodation with close proximity .
CLOUD MOUNT GORILLA LODGE
Cloud mount gorilla lodge is situated up on the edges of Bwindi forest. It is a few meters from the entrance of the park. In built with 8 spacious and cozy cottages constructed from volcanic stone fitted up in the sky is the lodge. The cottage are well constructed with bedrooms, walk in showers and en suite bathrooms. The outside verandas with comfortable chairs give off the beautiful view of the forest and over sights of volcanoes ranges in Rwanda, and Mountain Nyiragongo in Congo.
The freshly prepared meals from organic raw materials , served by professional and well trained stuff at each private cottages , makes the whole experience at Could mount gorilla lodge awesome.
Amenities at the lodge
Wi-Fi
Laundry services
Airport shuttles
In door fire places
Private gardens
Room service
Credit card facilities
En suite bathrooms
Spacious bar and lounge
Private gardens
Restaurant
CHAMELOEN HILL LODGE
The warm colorful lodge is located near Lake Mutanda, located south of Bwindi impenetrable national park but easy access to Nkuringo gorilla sector.
The chameleon lodge is perfect for unwinding, relaxing and resting while on a gorilla safari. This lodge is well situated providing amazing and relaxing views of Lake Mutanda.
Each room is uniquely designed with its own color and charm.
Amenities at the lodge
En suite bathroom
African spa
Room service
Chameleon hill lodge offers much more to its clients other than accommodation with fun and interesting activities.
Carving the gorilla activity, where one is take through the wood curving process to make gorillas, is one of the activities enjoyed by the tourists. Farming on the rich fertile soils of the areas around the lake, enables one to explore the authentic feel and touch of the pearl. Winding up with a traditional meal and weaving is a no miss while stating at Chameleon hill lodge.
Nkuringo sector is an the ideal place for gorilla trekking while on a Uganda gorilla  tour.  With habituated gorilla families ready for trekking and well situated accommodation, this sector is a must visit on a Uganda safari.