September 11, 2021
Posted by:

administrator

Category:

Hiking, Trekking, Walks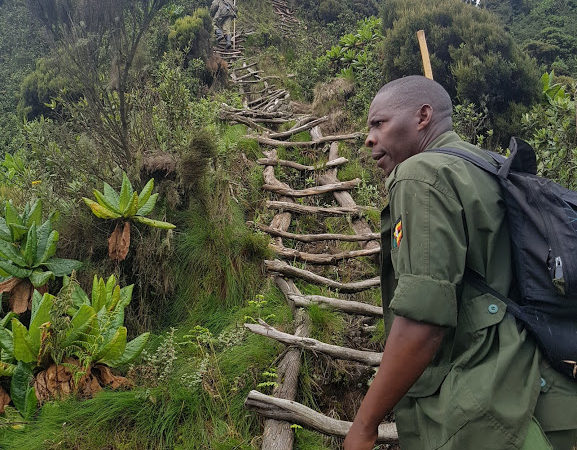 Hiking is walking in nature as recreational activity. In Uganda, hiking tours are adventurous tourism and also open all year through. However, hiking tours are mostly done in the dry season when the rocks and soils are dry. The Dry seasons being –June to August & December to February. On the other hand, the rainy season drains the ground therefore making it slippery and difficult to hike.
Hikes or Hiking tours involves walking for long hours for pleasure purposes. Hikers often use hiking trails marked and go through mountains, forests, hills, or other natural environs that people want to discover. Hiking just like trekking gets one as close to nature as possible, in fact the person and nature commune during the activity.
Territories for Hiking tours
Hiking tours in Uganda are done in different places given that the country lies in the rift valley region. n.
Mountain Rwenzori's highest peak Margareta stands at 5,109m. Hiking tours to the top are possible. There are legit companies that have made this possible over the years. Hikers take up trails from Lake Mahooma and Buraro chimpanzee forest through the communities of kichamba to the karangura ridge. The hike continues through areas of Bwamba pass to Bundibugyo. Contact us for more details.
Mount Elgon is also suitable for hiking activities. This is located in the eastern region of Uganda. It was formed as a result of volcanic eruptions and now standing at a height of 4,321m. While on a hike, there's an option to explore the romantic water falls (Sipi falls) on the edge of Mount Elgon national park. There are also caves created by moving lava as well as the vegetation that differs as a result of altitude and rainfall that can be explored.
Mt Gahinga. It is located in the south western part of Uganda in Kisoro district, standing at 347m. While on a hike, tourists experience great views of pure bamboo forest and a crater lake that was transformed into a lush swamp.
Mount Muhabura which boarders Uganda and Rwanda with a height of 4,127m offers a view. There are several lakes on top formed as a result of volcanic activity and these look magnificent during the hike. Also, not to be missed are the panoramic views of Uganda and Rwanda; best photographic moments.
Simple hiking tours
Simple hikes and nature walks are as well offered in Queen Elizabeth National Park. The Maramagambo forest is perfect for the birders and those who love walking in the woods. While on a hike, one can explore the amazing shadows of trees and discovering species that are not seen in the open savannah plains.
Semiliki National Park. This offers three trails, the longest of which is the 13km Kirumia trail. This trail leads you through the heart of the forest to the Semiliki River. Coming second is the 11km red monkey trail leads to the river too and starts from the park's eastern border. Lastly, the shortest of the three; the 8km Sepaya nature trail makes one view the pirates and hot springs like monkeys
Lake Mburo National Park. The whole park is available for a hiker to explore on foot. It offers trails to the salt lick at Rwonyo, lake shorelines. Rubanga forest and the hill top view point.one can view birds, buffalos, hyenas, zebras and impalas
Murchison falls national park. There aren't many hiking trails in this park. However, there is one popular trail; the one that leads to the top of the Murchison falls. Include this on your next safari with Us.
Lake Mutanda and Bunyonyi. It is possible to hike from the airport in Kisoro to Nkuringo in the south of Bwindi impenetrable forest. Walking trails also lead you deep to the surrounding country side.
Tips
For any hiking tours, here's your packing list;
– hiking backpacks
– weather-appropriate clothing
– hiking boots or shoes
– plenty of food and water
– first aid kits in case of any emergency
– knife to cut the twisted climbing trees along the way
– navigation tools like campus direction and a map.
In conclusion, Uganda is considered the best country in terms of hiking tours. The climb to maragerita is not a walk in the park, it is such an accomplishment! Hikers are encouraged to be physically fit and ready to accomplish any challenge ahead of them while having fun.