August 1, 2023
Posted by:

Editor2

Category:

Blog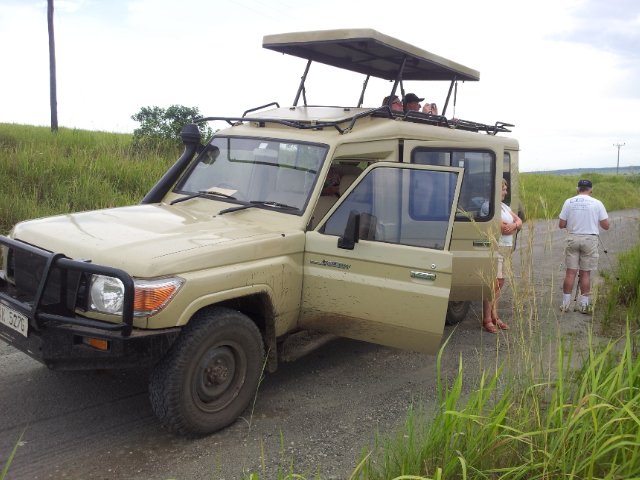 Why should I make stopovers during my Uganda safari?
Different people from different parts of the world travel to Uganda for quite a number of reasons. However, there is always a crosscutting reason which is love for adventure and exploration. Everybody wants to satisfy his or her curiosity, they wish to discover the undiscoverable and see what they have been reading in books or watching on televisions.  It is on such a background that Love Uganda Safaris tries its best to offer Uganda safaris that are new, unique and diverse. To ensure this we involve stopovers in our itineraries in order for the travelers to achieve one or two of these;
It's a moment of discovery
Every tourism stopover in Uganda has got something unique to offer to its visitors. There must be something you see that cannot be seen anywhere in Uganda or maybe even other parts of the world. It can be an animal such as rhinos at Ziwa Rhino Sanctuary, it can be a bird or something f cultural, political or religious significance. A case in point, the water balance experiment and weigh loss experiment can be only done ate the Uganda Equator in Uganda. Never miss stopping by on your way to Lake Mburo national park or Bwindi Impenetrable national park.
It is a moment of refreshment, relaxation and rejuvenation
Usually, at the most if not all of the major Uganda stopovers are a hotel, café, or supermarkets. It is on such points that travelers can have lunch, a bottle of water or Nile Special. This helps them regain energy to continue with their journeys to their main destinations. Such stopovers are time saving and they offer "on the go" services that is fast and time saving. Their products are usually parked for example a cup of cappuccino van be grabbed from the coffee stopovers and they do not necessitate sitting down and drinking. One can go with it. Additionally, travelers can ease themselves both short and long calls on such stopovers, something that would have be stressing if they were to wait up when they reach their major destinations.
It is a way through which travelers can pay back to the community
This is called sustainable tourism. That is, tourism that gives back to the community. Usually there are craft shops that sell African, unique and handmade products sold on these stopovers. For instance the craft shop at Kayabwe – Uganda Equator. By making these stopovers, we are encouraging tourists to grab something as a way of giving back to the local communities. The local members of the society have from time immemorial played a significant role in the life of nature in Uganda. If you buy a basket from a Ugandan, they will develop a sense of attachment with swamps (which the major sources of the raw materials for making baskets), and hence start conserving them.
Uganda's top 10 stopovers that one should not miss during their Uganda safari.
The Uganda Equator.
On your way to the western circuit national parks that is Lake Mburo national park, Bwindi Impenetrable national park, Mgahinga Gorillas national park and Queen Elizabeth national park, lies the spectacular latitude known as the Equator. It is this line that divides the earth into two hemispheres that is the Northern hemisphere and the Southern hemisphere. The Uganda Equator is located in Kayabwe Mpigi district along Kampala – Masaka highway. Here travelers stop to perform water balance experiment and get an opportunity of stepping in the two hemispheres at the same time. Other than grabbing something form the craft shop, the Uganda equator provides good photography moments.
The Uganda Wildlife Education Center (UWEC)
Just a few kilometers from Entebbe International airport on the shore of Lake Victoria – Africa's largest lake, lies this amazing zoo. It is a one stop travel destination for all travelers both local and international. It was established as a demonstration and education center for conserving Uganda's wildlife. During your safari to Uganda, stopping this amazing area give you a chance of seeing mountain gorillas, lions, zebras, buffaloes, elephant, tiger, leopard, snake, crocodile, and several bird species. These animals are in cages implying that you need not to spend more time looking for them. This gives you an opportunity of seeing 0what you might miss on your safari since these animals might be difficult to see in national parks.
Zika forest in Entebbe
This green forest covers a total land area of approximately 25 hectares and it lies close to the marshland of Waiya Bay which extends up to Lake Victoria (the largest freshwater lake in Africa).  Zika is a home to multiple species which include 135 tree species, over 60 sphingid moth species, 38 saturnine species as well as 40 species of mosquitoes. So for any holidaymaker on a Uganda Safari Tour that is enthusiastic about nature this is the perfect place to visit. Today, Zika forest is a research field station and is under the protection of the Uganda Virus Research Institute (UVRI) based in Entebbe.
The institute has a research tower which is 120 feet tall. With funding from the World Health Organization, comprehensive behavioral research, as well as ecological studies are being conducted in the tower on this forest. While on this high tower, visitors can have the opportunity to see the various birds, monkeys. And beautiful canopy while standing on an elevated platform. Such a prime destination is worth ones attention, time and effort.
Kampala city tour
We shall call this a stopover much as sometimes it is conducted as an independent destination. Whatever it is, Kampala city is one of the best cities in Africa. For all travelers coming to Uganda, do not hesitate to add Kampala stopovers on your itinerary. The major stopovers in Kampala provide you with cultural, religious and political experiences. You may not cover them all, if time is not your best friend. But stopping by one or two is an added experience. The Kampala main stopovers include; Kasubi Royal tombs, Mengo palace, Buganda Museum, Uganda Museum, Old Kampala mosque, Namirembe Cathedral, Namugongo Martyrs shrine, Makerere University, Bahai temple, the Independence Monument, the Uganda Parliament, Kabaka's lake (the biggest man-made lake in Africa), to mention but a few. All these come with spectacular views accompanied by clear understanding of Uganda's history.
The Ziwa Rhino Sanctuary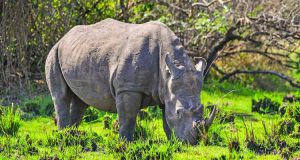 Located in Nakasongola along Masindi road which continues to Murchison falls national park – the home of world's strongest water falls, Ziwa Rhino Sanctuary is one of the amazing stopovers. The sanctuary is a home of the magnificent rhinoceros which were at the verge of extinction. Travelers to Murchison falls national park – the oldest and biggest national park in Uganda, make stopovers and enjoy the amazing rhino tracking experience. Adding this experience to that of the big 4 animals makes it the big five experience. This is because travelers will have seen rhino, elephant, lion, buffalo and leopard. Those who stop by Ziwa Rhino sanctuary turn their moments into memories in just a blink of an eye.
Igongo Cultural center
Located in Biharwe Mbarara district just a few kilometers from Lake Mburo national park. Igongo Cultural Centre and country hotel is one of the amazing stopovers to look up to on a Uganda safari. This is the place where achieves of Ankole Kingdom are found. Here travelers learn about the traditions of Banyankole who are the dwellers of western Uganda. You will enjoy the stories of the historical Ankole long horned cow – Mayenje ge'ishinjo". Its statue can be seen within the compound. Just opposite the Centre is the Biharwe hill on whose top lies the eclipse monument. The monument provides scenic views of Mbarara city and the surrounding area. Do not hesitate to taste on the traditional foods served at the hotel before continuing to your other destination.
Nakayima tree in Mubende district
Along Mubende road is the mysterious Nakayima tree. The tree is attached to history and traditions of the locals. It is believed that the tree contains sap that cures quite a number of diseases. This tree is made of 18 compartments from where prayers are offered to the gods.  The tree is attached to the history of the Chwezi and rituals are performed so often. There is also a caretaker's compartment from where offertories to Nakayima spirits are made. Stopping by this ancestral tree gives travelers a great insight in the ancient history of Uganda.
Tea, coffee and sugarcane plantations
Amabere ga'nyinamwiru caves
Amabere Ga'Nyinamwiru is found in fort portal town in western Uganda. It holds a remarkable history for Batooro tribe. Amabere Ga'Nyinamwiru are positioned near Nyakasura School. This is a few kilometers out of Fort Portal town. The destination lies in a favorable position where travelers can stop while on a tour to Semuliki national park. Here they can view the hot springs or other wildlife and birding safari. Proceed to Kibale national park for chimp tracking. Go to queen Elizabeth national park for wildlife safari and boat cruise on Kazinga channel.
The rock was formed by the result of stalagmites and stalactites. It is settled between several trees and a beautiful waterfalls on someone's farm land which he has kept and preserved for tourism.
Karambi Royal tombs in Fort Portal
In the southern side of Fort Portal city – Uganda's tourism city, lies that traditional Karambi Royal Tombs. These are the graveyards of the Kings of Toro Kingdom. Travelers on a safari to Queen Elizabeth, Rwenzori Mountains and Kibale national park enjoy this spectacular stopover. They combine it with Toro Kingdom Palace. And Fort Portal city tours for an amazing experience. It is your turn do not skip it.
Now that you are everywhere you needed to be about stopovers in Uganda, book a Uganda Safari Now. You will explore these stopovers and enjoy an exceptional safari experience.